"

The singing on Text You When I Drink is great and there are some nifty guitar licks on here as well. Plus I think the lyrics and the subject matter are vivid material that a listener would remember." - Equisite Noise Records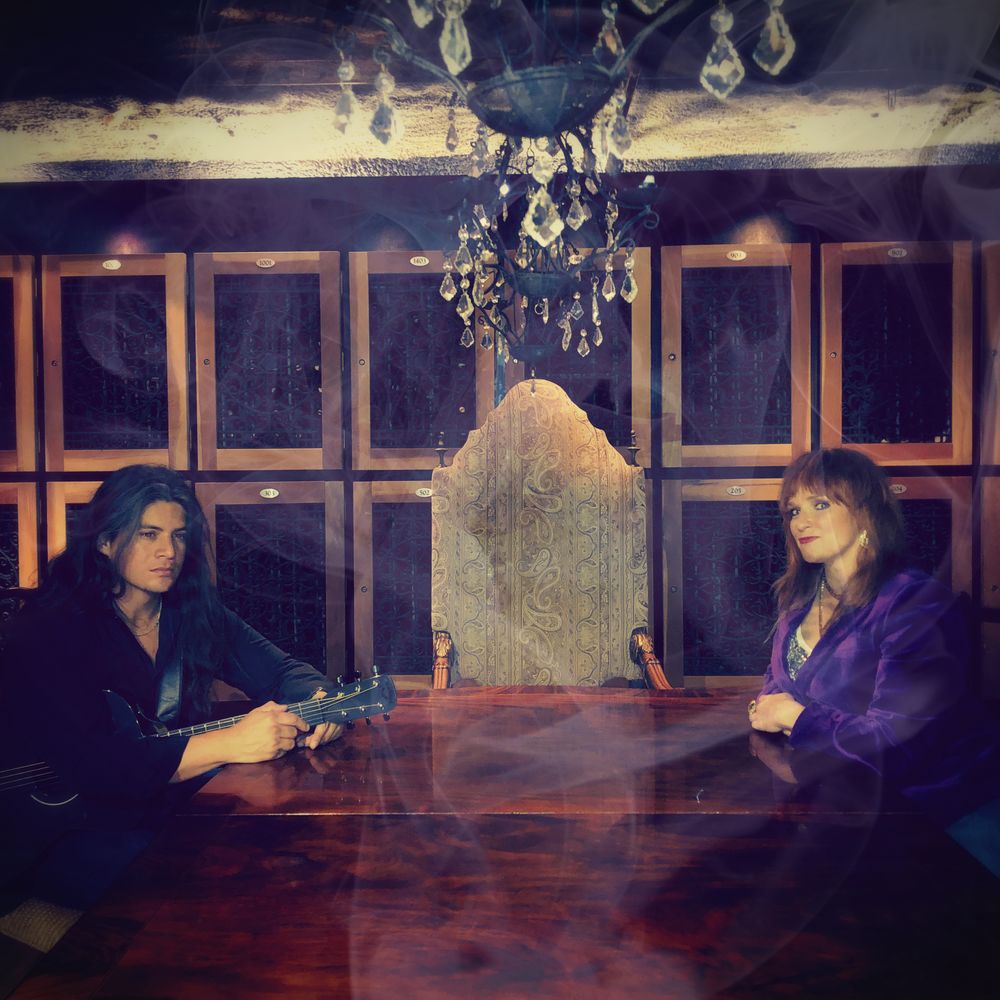 Based deep in the heart of Texas, the vivacious Dallas band Backhand Sally has served up a rich BBQ'd mix of country rock and Americana blended with a spicy sauce of traditional rhythm and blues for nearly a decade.
Backhand  Sally  received ISSA Awards 2020 Vocal Duo of the Year for their album, No Instructions. The album is a compilation of rock, blues, county and Americana songs driven by complex lyrics and music.  The band's epicenter is a rock-n-roll/Americana duo featuring Louisiana native and vocalist Ginger Grace and Texas-born and raised musician Brock Hard. 
The band's music is propelled by Ginger's soulful, rock-inspired vocals backed by Brock's vintage style guitar. 
BHS has been called among the last of the 'classic rock-n-rollers', but their blend of country, soul, roots, Americana and blues influences, with scruffy vocals and sharp guitar riffs, stands out in a sea of music performers from the south. 
Critics have given the album high marks, including blogs like Indie Rock Cafe, Opening Bell Coffee, Voyage Dallas, Ava Radio and others. Opening Bell wrote that  No Instructions: "is a tapestry of stories told through lyrics and melodies that tell the human narrative" with "eclectic, edgy and inspired" songs. 
"We waited a while before putting an album together," Brock says. "Ginger sort of pushed me to write songs and once we started the process was what had been missing in our music, creating our own songs to play for our fans and audiences." 
The result of their efforts is an eclectic mix of the various styles that make the south so rich in music. Unable to live in one genre, Backhand Sally is forging the way for a sound that incorporates the best of their favorite influences and natural sound. 
There are many standout songs on the album. "One Pack of Cigarettes" exemplifies their love of a gypsy guitar with a story for the listener, while the title track, "No Instructions," is a ballad that has a classic, haunting sadness to it. 
Equisite Noise Records wrote of the hot track, "Tragic Love," that: "it has a breezy, natural-sounding appeal to it, coming across as very catchy without sounding forced. Sonically, it kind of blends a modern sound with some throwback elements, in particular, those treasured hits of the 80s. The guitar that comes in about halfway through features some nice unexpected crunch." 
The album also features Ginger and Brock's musical influences and music styles, including traditional country two-steps, bluesy ballads, and rocking anthems. 
"We found something in each other that really took our own talents to the next level," says Ginger. "The way our different playing and performance styles organically blended together was something we hadn't heard before and we knew we had to explore it." 
Ginger has been listening to and creating music since she was a child growing up with such influences as Carly Simon, Willie Nelson, The Beatles, and Dolly Parton. 
"When I write a song, it might come from the mood I'm in, or a situation I feel like describing, something specific I want to write about, or something as simple as a chord progression I like on the piano," she adds. 
"We write together often, and when we collaborate it's usually something we have had a conversation about and think will make a good song." 
"There are times when we sit down and have a writing session and write a song from start to finish in 30 minutes. Other times, it's a few days or weeks as we either individually or together work through an idea until it becomes the song we want it to be." 
Backhand Sally is an Americana/ Texas Rock Group  that performs an original mix of Americana, Rock, Blues and Country. They also play a variety mix of Top 40 dancehall and party favorites. Whether playing as a duo or full band, Backhand Sally always delivers an audience engaging, high energy performance with shows that are typically at capacity. 
Currently they are back to performing full time and now split their time between Nashville and the Dallas, Texas area as they prepare to release their second album.
You can hear their music on several local and satellite radio stations such as KNON and 752.2 Radio where they are in the top 20 featured artists weekly. 
Press Photos